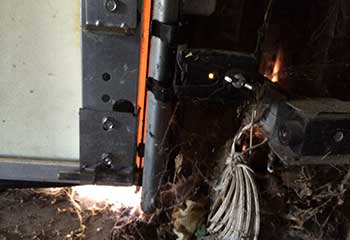 Sensor Alignment
Customer Issue: Misaligned safety sensors.
Our Solution: We checked the wiring and the lenses of the sensors, and then proceeded to realign them to the correct position. Then we tested the door several times, and made sure that it was able to not only close again, but that it still reversed when something got in its way.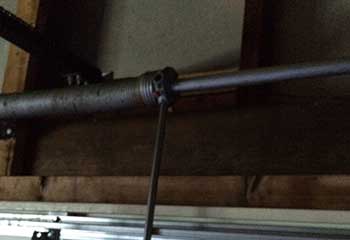 Spring Replacement
Customer Issue: Broken garage door spring.
Our Solution: We quickly got to the customer's home and began working on his door. We carefully detached the damaged torsion spring from its shaft and removed it. Then we installed a new one in its place and made sure that it was properly adjusted.
Franklin Duvney
- Edgewater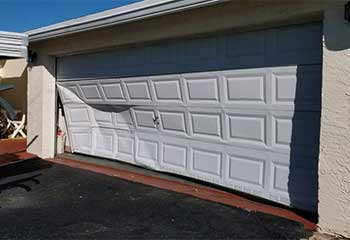 Track Replacement
Customer Issue: Damaged tracks.
Our Solution: An accident involving the customer's car had resulted in some serious damage to the vertical tracks. We disconnected the door from its spring and cables, replaced the tracks with new ones and then reattached everything and inserted the rollers into the new tracks. Before leaving, we made sure the system could open and close smoothly by testing it several times.